Asociación Socio-Cultural VerdeSur Alcalá is created by a group of people who would like to create a social change in Alcala's town while focusing on the young people and involving the young people to the mobility activities as well as the local socio-cultural activities.Later on, it grown up to a something bigger to provide capacity building trainings for teachers, adult educators and adult people.
The association is supported by the local municipality, and it is based on the youth building of Alcala la Real where has a very diverse environment with a great historical trajectory where it can bring too many opportunities for events and social activities for young people and adults.
Our Values :
Commitment: involved with the entity, with our social and cultural environment
Interculturality: conviction, exchange, and learning between cultures
Equality: Same opportunities for all people, respecting differences
Social transformation: active citizenship
Our Objectives :
To promote active citizenship and European awareness in Alcala la Real
To promote the mobility of young people throughout Erasmus+ Programme
To increase young people's social participation
To support the interculturality and cultural diversity in our town
To promote solidarity between young people
Our main target group is the young people living in Alcala la Real aged between 13-30, and they involve the activities of our association through out the opportunities that we provide.

As Alcala la Real is a rural town comparing the many towns in Spain, we are focusing on increasing the employability and involvement of young people in society mainly. As we are newly established association deriving from a need in our town to promote mobility opportunities as well as to increase the participation of young people with fewer
opportunities, we have been working on promoting Erasmus+ programme and the other programmes in our local area since our establishment in November 2019.
Even the organisation is set up new, it has the long-standing experience in youth, Erasmus+ and different programs due to consistent of the team running the projects and providing educational activities.
So far, we have implemented 3 mobility of learners activity as a coordinator and involved in more than 15 different activities in 1 year period of the establishment in 2020. Currently, we are coordinating two KA2 projects and we have been involved in 2 KA2 projects as partner which can be seen under the projects section.
Team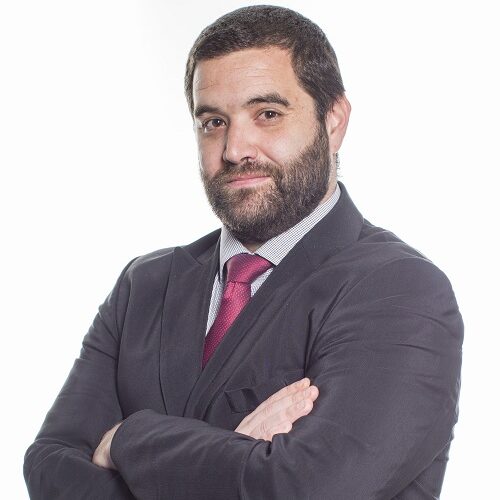 Luis Mariano Zamora Cano
He has long experience in Youth in Action Programs, also other exchange programs, where he has participate actively being single partaker,improving his own skills, and learning the performance of Erasmus+. Has contacts all around the work linked with education and youth organisations and deep experience in international events. After being participant in those exchanges, he decided to organize and coordinate exchanges for youth to give other young people same opportunities he has had on his life, where has been working as coordinator for 5 years on differents organizations, coordinating more than 30 projects. On his professional life, he is freelance lawyer, and as well a Phd student in Granada University in Law and Human Rights Studies. He is able to speak English, Italian and Spanish.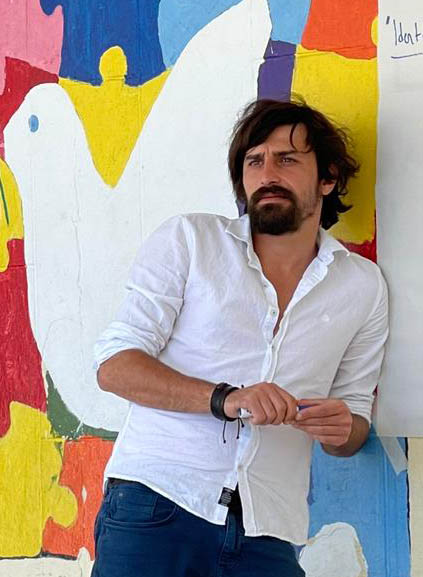 Onur Tahmaz
He works with several International NGOs as in European Union as trainer and he has been involved as trainer in 28 mobility of youthworkers around Europe and Turkey and also as facilitator in 15 Youth Exchanges and 30 youth consultation meetings regarding to Erasmus+ Policy Dialogue Projects. He is currently studying PhD in Philosophy in the field of Ethics for Development and his work area is the well-being of people under poverty and capabilities approach. He is currently coordinating 2 long-term research projects in the field disabilities and youth studies in Turkey and Spain. He is graduated from M.A. in Social Projects and NGO Management in Bilgi University in Turkey, Master in Culture of Peace, Conflicts, Education and Human Rights in Universidad de Cordoba. He has previous experience on youth studies with a focus of youth with disabilities, refugee youth and young people with social obstacles. He is able to speak fluent Spanish, English, German, Turkish. He has 8 years of project coordination experience with different funding instruments.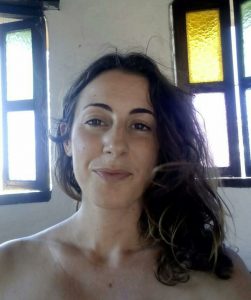 Natalia Romero Padilla
She is an artist and have graduated from Granada University on illustrative art and Works on inclusion with art activities to improve the people's lifes through outduring workshops on working in art with this perception and art creativity. She has worked in NGOs and implementeed workshops with indegenous communities in Latin America and have lived in Scotland, Brasil, Ecuador and Colombia during this work. She is able to speak English,Spanish and Portuguese.